Photo of the the University of Texas
A Bridge Between Problems and Options
The Office of the Faculty Ombuds at The University of Texas at Austin was established to provide faculty with a prompt and professional way to resolve conflicts, disputes, or complaints beyond turning to their supervisors. The office assists faculty with any work-related difficulty, including interpersonal conflict or misunderstandings, as well as academic or administrative concerns. The faculty ombuds helps individuals identify options for fair and equitable outcomes and fosters civility and mutual respect as outlined in the University Honor Code. The office maintains strict confidentiality and provides a safe place for faculty to have off-the-record conversations on issues related to work. 
Meet the Faculty Ombuds
Dr. Lynn Katz
Lynn E. Katz is the Hussein M. Alharthy Centennial Chair in Civil Engineering and Director of the Center for Water and the Environment.  She has over thirty years of experience examining the application of aquatic surface chemistry to understanding the fate and transport of contaminants in the environment and toward the development of treatment technologies for contaminated water and soil. Her current research has a strong focus on improving water treatment for underserved communities. As a faculty member at the University of Texas, she has served as Chair of the Engineering Faculty Women's Organization, Chair of the Faculty Womens' Organization, co-chair of the University Faculty Gender Equity Council, Associate Chair of the Department of Civil, Architectural and Environmental Engineering and Chair of the Cockrell School of Engineering Faculty Promotion and Review Committee.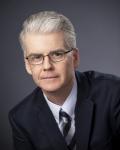 Dr. Chris McCarthy
Dr. Chris McCarthy is a professor in the Department of Educational Psychology. Dr. McCarthy's specialization is in Counselor Education and Counseling Psychology and he teaches courses in career development, counseling skills, and group counseling. His research interests include stress and coping in educational contexts, career development, and group counseling. Dr. McCarthy's current scholarly focus is on researching factors that cause stress for K – 12 teachers and developing interventions to help teachers thrive. Dr. McCarthy is a member of the American Counseling Association, the Association for Specialists in Group Work, and the American Educational Research Association.
Office of the Faculty Ombuds
Location:
West Mall Building 2.102
Mail Code: F9500
Address:
The University of Texas at Austin
General Faculty PO Box 7816
Austin, Texas 78713-7816
Email:
Website: