Photo of the the University of Texas
University Ombuds Offices
The Ombuds offices can help, whether it's listening, directing you to the appropriate university office, identifying your options, or coaching you to prepare for a difficult conversation. UT has separate Ombuds offices dedicated to students, staff, and faculty.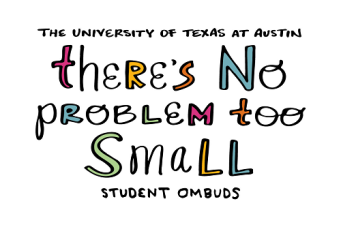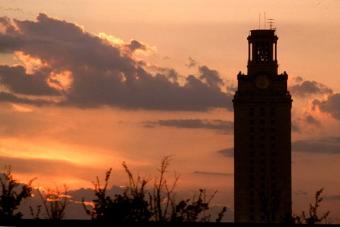 HOW WE OPERATE
The Swedish word ombuds, pronounced (ahm-budz), is a 19th century term that is now defined more broadly as "ear to the people". The purpose of the University Ombuds Offices at UT-Austin is to assure that every voice in complex institutional systems can be heard and that every problem can receive an impartial review.
We are members of the International Ombudsman Association (IOA). All offices operate consistent with the Code of Ethics and Standards of Practice of the IOA. The ombuds offices help the University uphold the institutional core values and the University Code of Conduct. Our principles are:



Confidential

We will not identify you or discuss your particular concerns with anyone without your permission. Exception is taken when we believe that disclosure is necessary to address imminent risk of serious harm.
Neutral

We advocate for fair processes, consider the rights and interest of all parties, and do not take sides.
Informal

We are an off-the-record, voluntary resource. Contacting our office does not provide notice to the University.
Independent

The Ombuds exercises autonomy regarding responsibilities. The office is independent and is situated outside of the University's normal administrative structure to better ensure impartiality.